Visit Kickstarter to pre-order: http://kck.st/2TE62bO 
My first book has been a bestseller for almost eight years, but ever since the sequels came out, I've wanted to go back and massively upgrade the visuals on the original book: to re-do the cover artwork and re-shoot most of the food photos.
After publishing 5 other books and spending additional years in the kitchens of the world, I knew I could improve the recipes, add outstanding dishes that didn't make it into the first versions, and bring more culinary authenticity and cultural awareness to the entire book.
The newly updated, re-photographed and freshly illustrated edition of The Lotus and the Artichoke – Vegan Recipes from World Adventures is my classic, first journey in the world of vegan cookbooks reimagined and upgraded. It's my tribute to powerful memories, awesome individuals, and fantastic meals that I've made, found, and shared with countless others like you.
I've wanted to re-create my first cookbook for years, but the opportunity didn't really arise until the surprises and challenges that have been this monster of a year, 2020.
You see, I'd planned to return to Japan and continue my adventures from late 2019. Ultimately, now, I'd be wrapping up The Lotus and the Artichoke – JAPAN. But when Corona hit, not only did it cancel nearly all my events and most of my income, like for so many people, lockdowns and border closures meant drastic changes not just daily life but to our travel plans as well.
The struggle to return to a form of life that is more predictable and free has been different for all of us. As life has become more routine and restricted, our travels have been more in our minds and through the eyes of others–- through art, music, video and social media.
A big part of my own escape these last months has been getting into the kitchen and diving back into my first cookbook – revisiting the intense dishes, unforgettable places and global flavors that shaped my life and projects over the last eight years.
I've cooked for the family, for friends, and for neighbors. Hopefully opportunities for more lunch and dinner parties and big cooking events will shape up soon!
NEW in Vegan Recipes from World Adventures 2.0:
brand NEW cover art & illustration!
NEW introduction & kitchen info!
more travel stories!
8+ totally NEW recipes (not found in earlier editions!) 
70+ newly photographed dishes! 
100+ updated & improved recipes! 
better recipe names with respect to cultures & inspirations
8+ additional pages of adventures & travels!
As with all 6 of my cookbooks, I have written, illustrated, cooked, photographed and designed this book myself. The Lotus and the Artichoke is the ultimate combination of my passions: art, travel, vegan cooking, and photography.
My fully updated and re-envisioned first cookbook of vegan recipes inspired by my travels, stays with families, and cooking in the kitchens of restaurants worldwide
 224 pages with 100+ recipes and over 90 full-page color photos 
Personal stories, art, and recipes inspired by my travels and culinary adventures in over 50 countries. 
Great for cooks of all levels, from beginner to advanced: Recipes use easy-to-find ingredients 
Delicious, easy-to-follow recipes designed to satisfy and impress eaters of all ages, tastes, and minds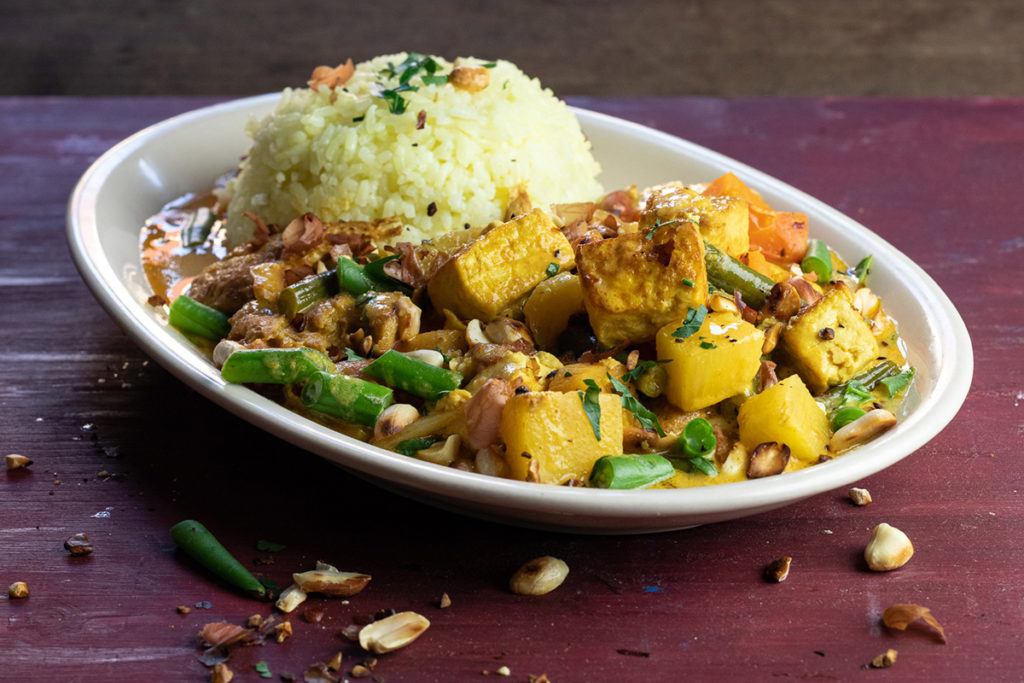 Recipes in Vegan Recipes from World Adventures 2.0
AMERICAS
Salade a la Montréal arugula, pears, walnuts & lemon dressing
Lower East Side Salad avocado and tomatoes on quinoa & carrot ginger dressing
Jersey Summer Salad spinach, tomatoes, mushrooms, walnuts & raspberry dressing
Pancakes American breakfast classic
Waffles *NEW*
French Toast another American breakfast classic
Tofu Scramble with mixed vegetables
Omelette *NEW*
North End Pasta Spaghetti & Vegan Meatballs with red sauce
Ithaca Mac & Cheeze baked casserole
TLT Tempeh Lettuce Tomato sandwich
Black Bean Burgers 90's style classic burgers
Three Bean Chili with assorted vegetables
Mango Pear Crumble with ginger & cinnamon
Roasted Walnut Brownies double chocolate delight
Oatmeal Cranberry Walnut Cookies American classic
Guacamole Latin American avocado dip
Salsa Latin American spicy tomato dip
ASIA
Cold Sesame Noodles Chinese dim-sum classic
Wontons Chinese steamed dumplings with soy ginger dipping sauce
Congee savory rice porridge *NEW*
Horenso Goma-ae Japanese chilled sesame spinach
Miso Soup Japanese classic with tofu
Teriyaki Tempeh Japanese stir-fry with vegetables
General Tso's Chicken Cantonese classic
Sesame Ginger Tofu Chinese fusion
Tom Kha Thai coconut soup with tofu & vegetables
Pad Thai rice noodles with tofu, crushed peanuts & lime
Pad Horapa Makua Thai stir-fry with eggplant, basil, tofu & cashews
Bai Cha Cambodian fried rice with smoked tofu & vegetables
Gói Cuôn Vietnamese fresh spring rolls with ginger peanut sauce
Pho Vietnamese noodle soup with smoked tofu & vegetables
Banh Mi Vietnamese seitan sandwich
Mirza Ghasemi Persian eggplant
Gajar Masala grated carrots with pineapple, dates & cashews
Aloo Raita Indian potatoes and cucumbers in yogurt
Poha Indian flattened rice with potatoes & spices
Gobi Tikka Indian baked marinated cauliflower
Pakoras Indian spinach fritters with apple tamarind chutney
Masoor Dal North Indian red lentils
Chole Bhature Indian chickpeas with fried flatbread
Hyderabadi Biryani South Indian rice dish
Dhokla South Indian savory steamed chickpea cake
Masala Dosa South Indian crêpe with spicy potato filling
Sambar South Indian vegetable & lentil stew
Coconut Coriander Chutney South Indian condiment
Paneer Makhani North Indian tomato curry with tofu paneer
Mutter Paneer North Indian peas with tofu paneer
Palak Paneer North Indian spinach with tofu paneer
Navratan Korma North Indian creamy vegetable curry
Vegetable Jalfrezi North Indian spicy mixed vegetables
Dal Makhani North Indian creamy bean curry
Sindhi Bhindi Masala North Indian okra
Bengan Bhartha North Indian eggplant
Chilli Paneer Indo-Chinese tofu paneer
Vegetable Manchurian Indo-Chinese dumplings
Halva Indian semolina sweet
Saffron Mango Lassi Indian yogurt shake
Naan North Indian flatbread
Nariyal Chaval South Asian coconut rice
Haldi Chaval North Indian golden rice with turmeric
Jeera Chaval North Indian rice with cumin seeds
AFRICA
Plasas & Fufu Gambian spinach peanut stew with mashed cassava
Koshary Egyptian pasta, lentils & rice with red sauce & fried onions *NEW*
Tanjine Moroccan stew with couscous *NEW*
Mombasa Red Curry with sweet potatoes & tofu
Ful Medames North African spicy bean dip *NEW*
Hummus North African & Middle Eastern chickpea spread
Buka Nigerian stew mushrooms and soy meats *NEW*
Jollof Senegalese seasoned rice *NEW*
EUROPE
Endive Sprout Boats with sesame soy dressing
Field Greens & Seared Apples with chickpea ginger parsley dressing
Borscht Russian beet soup
Blintzes Russian-Ukrainian crêpes
Gazpacho cold tomato & cucumber soup
Carrot Ginger Zucchini Soup classic & creamy
Roasted Root Vegetables with rosemary & spices
Rotkohl German stewed red cabbage
Kartoffelpuffer German potato pancakes with homemade applesauce
Semmelknödel Bavarian bread dumplings
Auflauf German zucchini & potato casserole
Zwiebelkuchen German baked flatbread with onions & smoked tofu
Schnitzel Austrian-style breaded bean cutlets
Käsespätzle Swiss-German noodles with leeks & cheeze sauce
Tofu Mushroom Stroganoff with fresh herbs
Quiche French savory pie
Cashew Mushroom Risotto with sun-dried tomatoes
Lasagna with smoked tofu, zucchini & mushrooms
Tempeh Stuffed Mushrooms with garlic & herbs
Stuffed Peppers with tomato rice & smoked tofu
Spinach & White Beans with sun-dried tomatoes & herbs
Vegan Meat Pies with lentils & vegetables
Turkish Bulgar Pilaf with Tofu-Feta & fresh herbs
Grah Balkan bean stew with seitan
Gibanica Balkan cheese pie
Bratäpfel baked apples stuffed with dates, figs & walnuts
Apfelstrudel Austrian-German apple pastry
Lebkuchen traditional German Christmas cookies
Tarte au Citron French lemon pie
Mandeltorte German-Swedish almond pie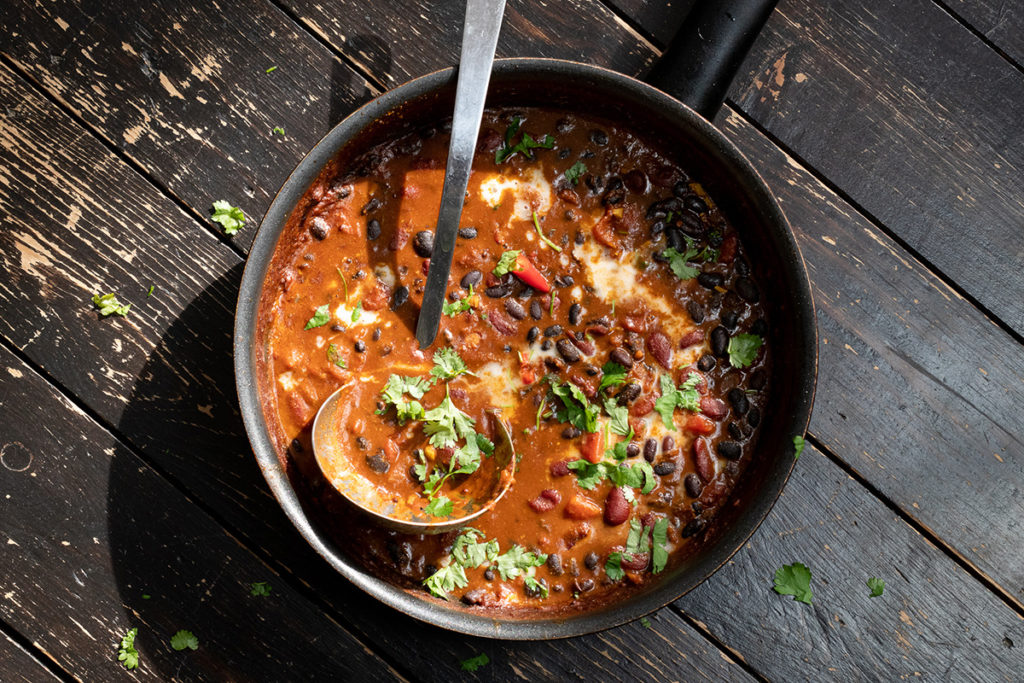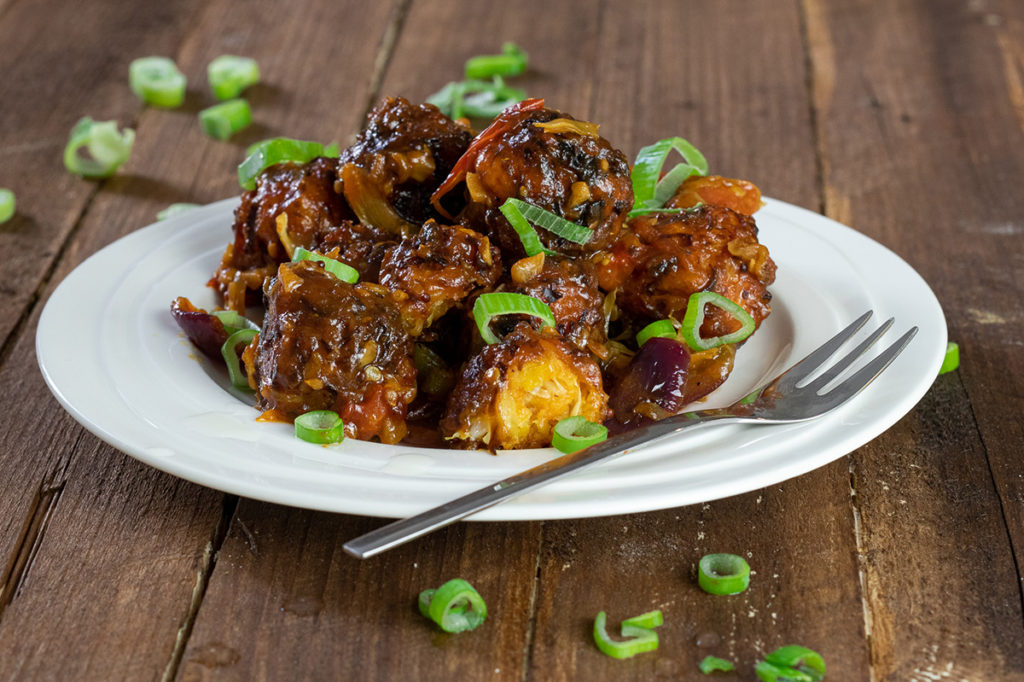 The Lotus and the Artichoke – World Adventures from World Adventures 2.0, my updated, re-photographed & illustrated original cookbook is only available for pre-order on Kickstarter for 21 days!