Ma Jiang Mian
Chinese cold sesame noodles
serves 3 to 4 / time 30 min +
Recipe from The Lotus and the Artichoke – WORLD 2.0
(Rezept auf Deutsch unten)
9 oz (250 g) mee noodles (Asian thin wheat noodles)
2 tsp sesame oil
3 Tbs peanut butter or cashew butter
1 Tbs sesame paste (tahini)
3–4 Tbs soy sauce
1 Tbs rice vinegar or 2 Tbs lemon juice
2–3 Tbs agave syrup or sugar
1/4 tsp salt
3–4 Tbs water as needed
1 small (70 g) carrot peeled, grated
1 cup (50 g) bean sprouts
1/4 cup (10 g) spring onion greens or scallions chopped
1 Tbs sesame seeds lightly roasted, for garnish
Prepare noodles according to package instructions. Drain and rinse with cold water. Transfer noodles to a large bowl and toss with sesame oil. Set aside while making sauce.
In a measuring cup, whisk peanut (or cashew) butter, sesame paste, soy sauce, vinegar (or lemon juice), agave syrup (or sugar), salt, and 3–4 Tbs water (as needed) until creamy and smooth. Adjust soy sauce, salt, and sweetness to taste.
Pour most of the whisked sauce over cooled noodles. Toss several times to coat with sauce. Cover and transfer to fridge. Chill 30 min.
Remove from fridge and add half of the grated carrot, bean sprouts, and chopped spring onion greens (or scallions) to the cold noodles. Toss several times to combine with sauce.
Portion onto plates or in bowls. Top with remaining grated carrot, bean sprouts, and spring onion greens (or scallions). Drizzle remaining sauce over everything. Garnish with sesame seeds.
Serve with other dim sum dishes, such as Wonton, or as an appetizer.
Variations:
Tofu/Seitan: Add thinly sliced smoked tofu or seitan to cooled noodles before mixing with sauce. Spicy: Add 1–2 tsp hot chili sauce to sauce before mixing. Spicy Seitan: In hot oil, fry 7 oz / 200 g sliced seitan, 1–2 chopped red chilies, 1/2 in (1 cm) chopped fresh ginger, and 1/2 tsp each ground black pepper and coriander. Let cool before adding to noodles and mixing with sauce. Adjust soy sauce as needed.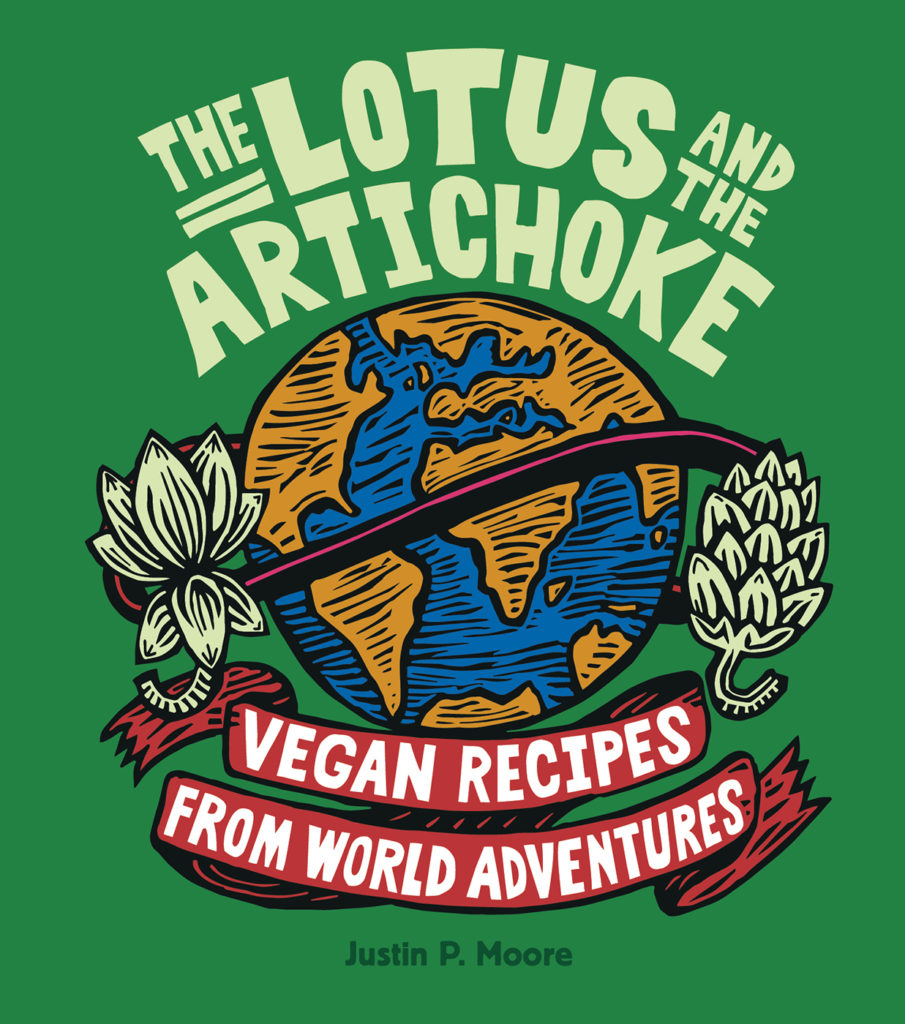 Ma Jiang Mian
Chinesische kalte Sesamnudeln
3 bis 4 Portionen / Dauer 30 Min. +
Rezept aus The Lotus and the Artichoke – WORLD 2.0
250 g Mie-Nudeln (asiatische dünne Weizennudeln)
2 TL Sesamöl
3 EL Erdnussbutter oder Cashewmus
1 EL Sesammus (Tahini)
3–4 EL Sojasoße
1 EL Reisessig oder 2 EL Zitronensaft
2–3 EL Agavensirup oder Zucker
1/4 TL Salz
3–4 EL Wasser je nach Bedarf
1 kleine (65 g) Möhre geschält, geraspelt
1 Tasse (50 g) Bohnensprossen
1/4 Tasse (10 g) Frühlingszwiebellauch gehackt
1 EL Sesamsamen leicht geröstet, zum Garnieren
Nudeln gemäß Packungsbeilage kochen und mit kaltem Wasser abschrecken. In eine große Schüssel geben und Sesamöl untermischen. Beiseite stellen und die Soße vorbereiten.
In einem Messbecher Erdnussbutter oder Cashewmus, Sesammus, Sojasoße, Essig oder Zitronensaft, Agavensirup oder Zucker, Salz und 3 bis 4 EL Wasser (je nach Bedarf) zu einer cremig-glatten Soße verrühren. Abschmecken und auf Wunsch mit Sojasoße, Salz oder Süße nachwürzen.
Den Großteil der Soße über die kalten Nudeln gießen und vermischen. Abdecken und 30 Min. im Kühlschrank durchziehen lassen.
Aus dem Kühlschrank nehmen und die Hälfte der geraspelten Möhre, Bohnensprossen und gehackten Lauchringe unterheben.
Auf Tellern oder Schüsseln anrichten und mit den übrigen Möhrenraspeln, Bohnensprossen und Lauchringen garnieren. Restliche Soße darüber träufeln und mit gerösteten Sesamsamen garnieren.
Zusammen mit anderen Dim-Sum-Gerichten wie z. B. Wan Tan oder als Vorspeise servieren.
Variationen:
Tofu/Seitan: Dünne Räuchertofu- oder Seitanstreifen zu den Nudeln geben und mit der Soße vermischen. Scharf: 1 bis 2 TL scharfe Chilisoße zur Soße geben und mit den Nudeln vermischen. Pikanter Seitan: Seitanstreifen, 1 bis 2 gehackte rote Chilischoten und schwarzen Pfeffer in heißem Öl scharf anbraten. Abkühlen lassen, zu den Nudeln geben und mit der Soße vermischen.