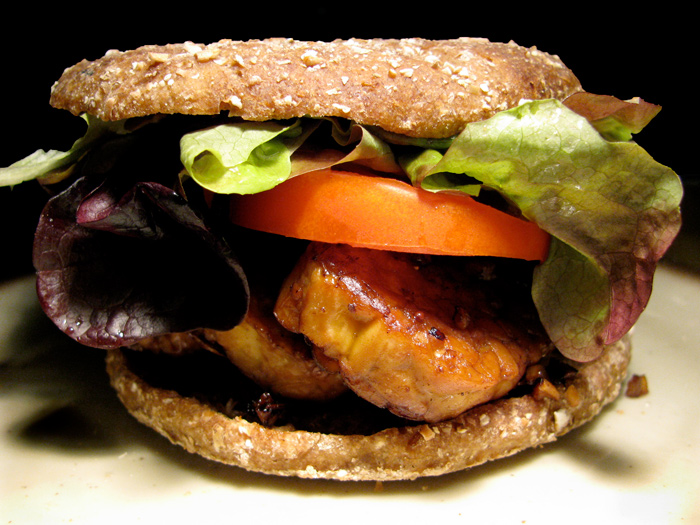 You've probably figured out by now that here at The Lotus and the Artichoke, I love world cuisine. The majority of my recipes are inspired by my world travels to far-off countries and enthusiastic experiments with ethnic cooking.
Once in a while, however, I crave some good, old-fashioned comfort food. For me, that means a classic dish from the country where I spent most of my growing up: America. For breakfast and brunch, I'm a pancake kind of guy. But when I'm hungry for a more savory, lunch or dinner bonanza, the totally vegetarian T.L.T. is the way to go. But, but… what about Mac & Cheeze?! Sure… there's that too, but sometimes it's just gotta be a sandwich.
This particular dish really takes me back to the old days of diner deliciousness. You've probably heard about the classic B.L.T. – Bacon Lettuce Tomato sandwich, but today I want to share with you a healthier and even tastier, more compassionate spin on that: The vegan T.L.T. – Tempeh Lettuce Tomato sandwich superstar.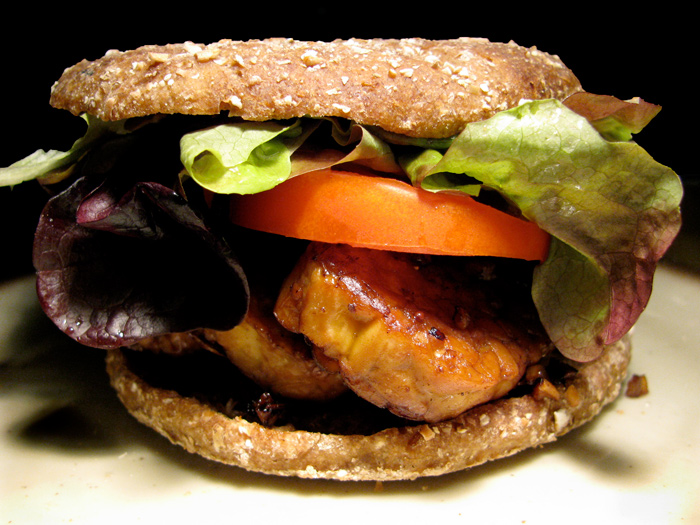 T-L-T – Tempeh-Lettuce-Tomato Sandwich
Rezept erscheint demnächst auf Deutsch!