Tarte au Citron
French lemon pie
makes 8 slices / time 60 min +
recipe from The Lotus and the Artichoke – WORLD 2.0
(Rezept auf Deutsch unten)
pie crust:
1 1/4 cup (155 g) flour (all-purpose / type 550)
3 Tbs (40 g) sugar
1/4 tsp baking powder
1/8 tsp sea salt
1 tsp apple cider vinegar or rice vinegar
2 Tbs cold water more as needed
1/4 cup (55 g) cold margarine
Combine flour, sugar, baking powder, and salt in a large mixing bowl.
Mix vinegar and water in a small bowl. Add to large mixing bowl with dry ingredients.
Add margarine. Combine and knead with your hands to form a smooth dough, adding slightly more water or flour as needed. Do not overwork the dough.
Form dough into a ball. Cover and transfer to the fridge and chill for 30–60 min.
lemon filling:
1/4 cup (55 g) margarine
3.5 oz (100 g) silken tofu
3 Tbs corn starch
1/3 cup (80 ml) lemon juice (about 2 lemons)
2 Tbs lemon zest
2/3 cup (140 g) powdered sugar
Melt margarine in a pot on low heat.
Add silken tofu, corn starch, and lemon juice to a blender and blend smooth. Add to the pot with melted margarine and stir.
Stir in lemon zest and powdered sugar. Simmer on low, stirring constantly, until thickened, 4–5 min. Remove from heat.
Preheat oven to 375°F / 190°C / gas level 5.
Grease a medium-sized (8 in / 20 cm) round baking dish or cake pan.
Press and spread dough evenly on bottom, pinch up along sides. Poke bottom several times with fork. Transfer to oven and pre-bake (empty) crust for 5 min.
Remove crust from oven. Pour in thickened filling and spread evenly.
Bake until surface is lightly caramelized and crust is golden brown, 25–35 min. Remove from oven and let cool completely. 
Transfer pie to the fridge and chill for at least 2 hrs before slicing.
Garnish with more powdered sugar and serve.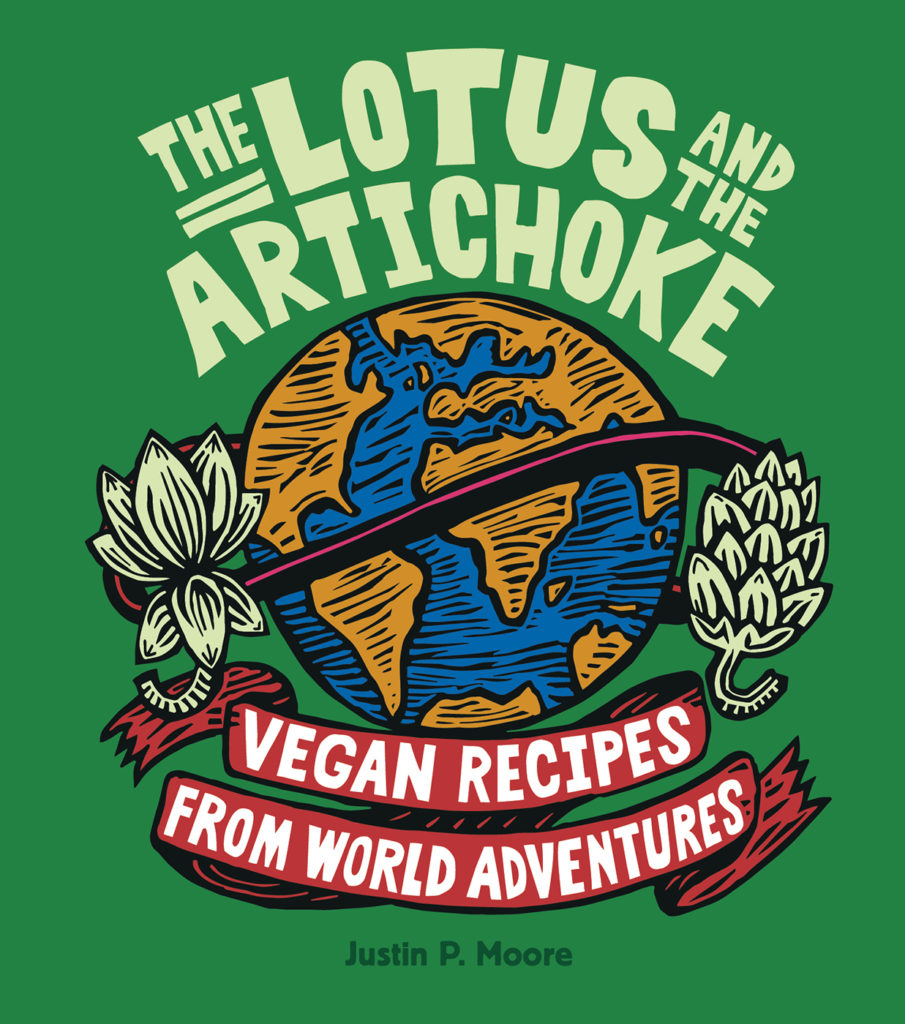 Tarte au Citron
Französische Zitronentarte
8 Stück / Dauer 60 Min. +
Rezept aus The Lotus and the Artichoke – WORLD 2.0
Teig:
1 1/4 Tasse (155 g) Mehl (Type 550)
3 EL (40 g) Zucker
1/4 TL Backpulver
1/8 TL Meersalz
1 TL Apfel- oder Reisessig
2 EL kaltes Wasser bei Bedarf mehr
1/4 Tasse (55 g) kalte Margarine
Mehl, Zucker, Backpulver und Salz in einer Rührschüssel vermischen.
Essig und Wasser in einer kleinen Schüssel verrühren und in die Schüssel zu den trockenen Zutaten gießen.
Margarine hinzufügen und alles zu einem glatten Teig verkneten. Bei Bedarf etwas mehr Wasser oder
Mehl unterkneten, Teig aber nicht zu stark verkneten.
Zu einer Kugel formen und 30 bis 60 Min. abgedeckt im Kühlschrank ruhen lassen.
Zitronenfüllung:
1/4 Tasse (55 g) Margarine
100 g Seidentofu
3 EL Speisestärke
1/3 Tasse (80 ml) Zitronensaft (ca. 2 Zitronen)
2 EL Zitronenabrieb
2/3 Tasse (140 g) Puderzucker
Margarine in einem Topf auf niedriger Flamme zerlassen.
Seidentofu, Stärke und Zitronensaft in einem Mixer glatt pürieren.
In den Topf mit der Margarine geben und umrühren.
Zitronenabrieb und Puderzucker einrühren. 4 bis 5 Min. unter ständigem Rühren auf niedriger
Flamme köcheln. Vom Herd nehmen.
Ofen auf 190°C / Stufe 5 vorheizen.
Eine mittelgroße (Ø 20 cm) runde Back- oder Springform einfetten.
Boden und Rand der Form gleichmäßig mit Teig auskleiden.
Tarteboden mehrmals mit einer Gabel einstechen. Teig 5 Min. im Ofen vorbacken.
Teig aus dem Ofen nehmen, Füllung hineingeben und glatt streichen.
25 bis 35 Min. backen, bis die Oberfläche goldbraun und leicht karamellisiert ist.
Aus dem Ofen nehmen und vollständig abkühlen lassen.
Tarte vor dem Anschneiden mindestens 2 Stunden im Kühlschrank kalt stellen und fest werden lassen.
Mit Puderzucker garnieren und servieren.