The Lotus and the Artichoke
Vegan Recipes from World Adventures
by Justin P. Moore
NEW revised & expanded WORLD 2.0 Edition! (Scroll down for German version)
Escape into other worlds with over 100 delicious vegan recipes inspired by my travels & culinary adventures in over 50 countries!
Explore bold flavors, epic classics & wild collisions of traditions. Join me on unforgettable journeys across Asia, Africa, Europe & the Americas. Devour dishes from India, Thailand, Vietnam, Cambodia, China & Japan. Enjoy meals from Austria, Germany, Netherlands, Italy, Spain, France, Russia & the Balkans. Feast on favorites from Egypt, Morocco, Senegal, Gambia, Nigeria, Kenya, Ethiopia, Mexico & more!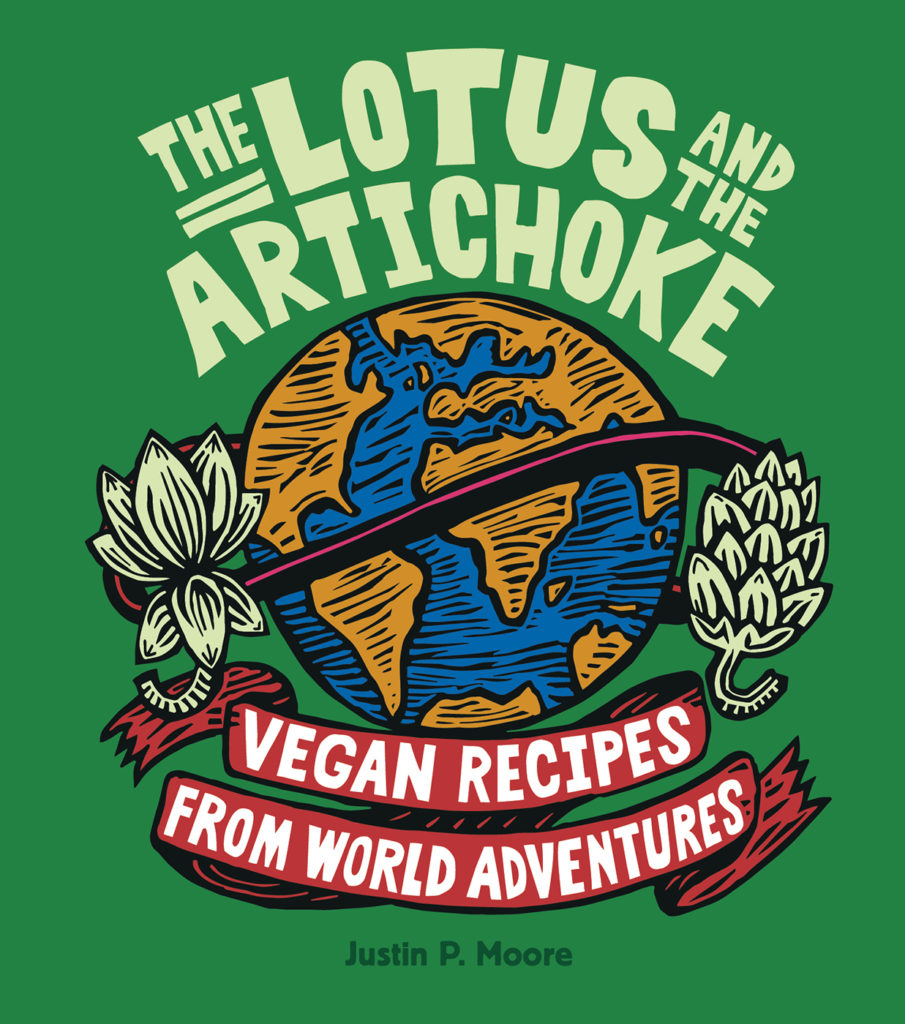 As with all 6 of my cookbooks, I have written, illustrated, cooked, photographed and designed this book myself. The Lotus and the Artichoke is the ultimate combination of my passions: art, travel, vegan cooking, and photography.
My fully updated and re-envisioned original cookbook of vegan recipes inspired by my travels, stays with families, and cooking in the kitchens of restaurants worldwide

240 pages

with

100+ original

recipes* and over 90 full-page color photos.
*These recipes are

not

found in my other cookbooks!
Personal

stories

,

art

, and

recipes

inspired by my

travels and culinary adventures in over 50 countries.

18 new written adventures from my travel journals!
Expanded with 8 new recipes and all other recipes updated and improved, too!
Great

for cooks of all levels

, from beginner to advanced: Recipes use

easy-to-find ingredients

Delicious,

easy-to-follow

recipes designed to satisfy and impress eaters of all ages, tastes, and minds
Great as a gift to friends, family, colleagues, travel pals, partners
Available in

ENGLISH

… und auch auf

DEUTSCH

!
Ventil Verlag – Edition Kochen ohne Knochen
240 pages
Order a signed copy from me including stickers & bookmarks, e-book & worldwide shipping: €25
Order WORLD 2.0 (& my other cookbooks) from Ventil Verlag (Germany/Austria/EU)
My books are also available on Amazon & Book Depository (when in stock!) and at bookstores.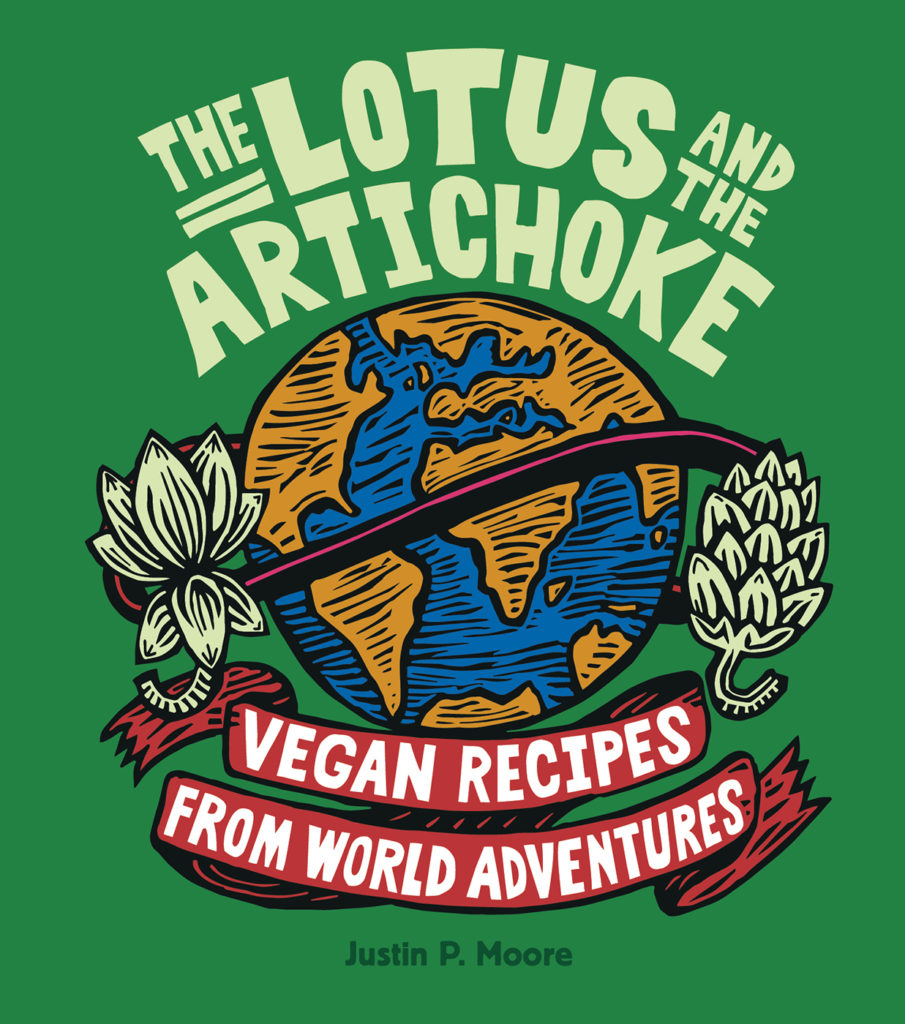 The Lotus and the Artichoke WORLD 2.0 (English) E-book
Vegan Recipes from World Adventures (over 100 recipes)
NEW fully revised, updated, expanded edition
(240 pages. PDF, 34 MB) €5*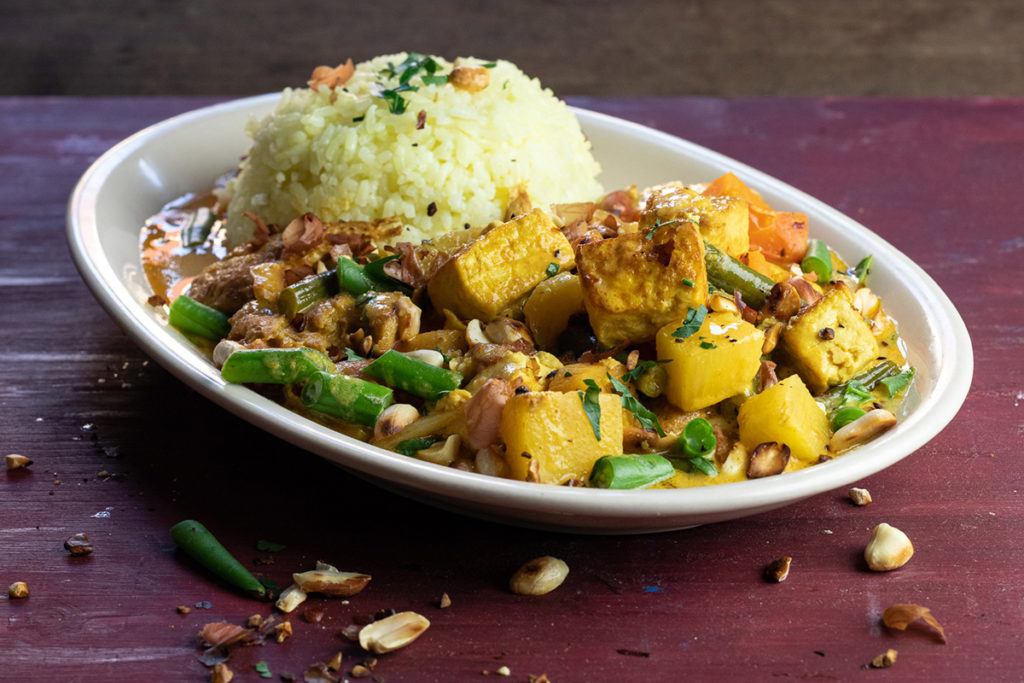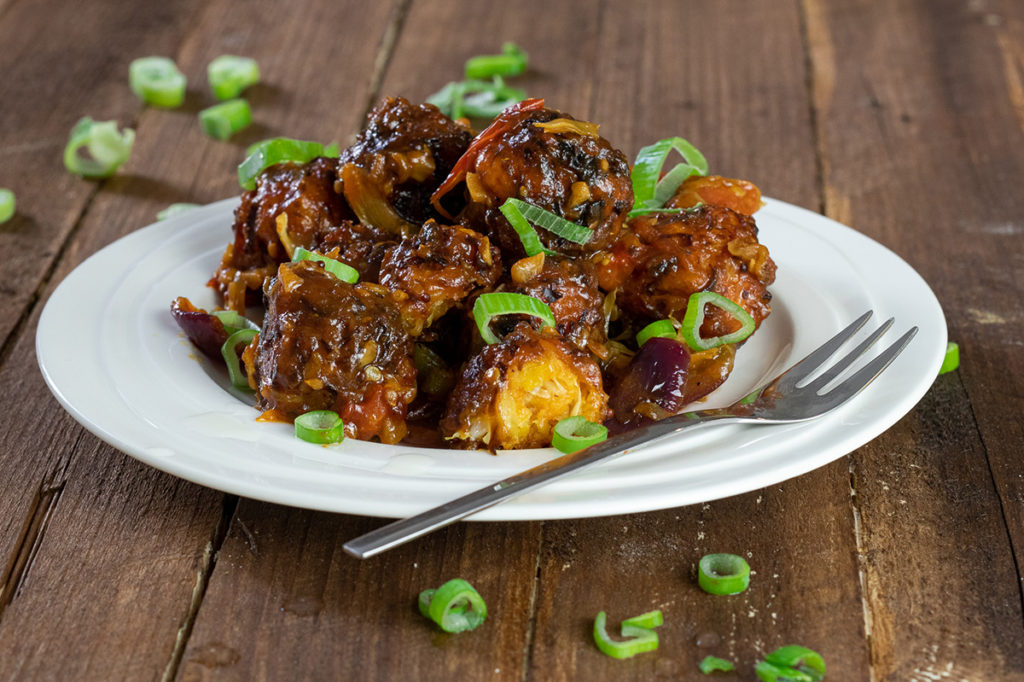 Recipes in WORLD 2.0:
AMERICAS
Salade à la Montréal arugula, pears, walnuts & lemon balsamic dressing
Lower East Side Salad avocado & tomatoes on quinoa & carrot ginger dressing
Jersey Summer Salad spinach, tomatoes, mushrooms, walnuts & raspberry vinaigrette
Dad's Pancakes American breakfast classic
Waffles American breakfast classic
French Toast American breakfast classic
Tofu Scramble with mixed vegetables
Omelette made with blended tofu & chickpea flour
Spaghetti & Vegan Meatballs with red sauce
Ithaca Mac & Cheese baked casserole
Black Bean Burgers with grated carrots & beets
TLT Tempeh Lettuce Tomato sandwich
Three Bean Chili with mixed vegetables
Mango Pear Crumble with ginger & cinnamon
Roasted Walnut Brownies with dark chocolate chips
Oatmeal Cookies with cranberries & walnuts
Guacamole Mexican avocado dip
Salsa Fresca Mexican fresh tomato dip
ASIA
Ma Jiang Mian Chinese cold sesame noodles
Wonton Chinese vegetable & tofu dumplings
Congee savory rice porridge
Horenso Goma-ae Japanese chilled sesame spinach
Misoshiru Japanese miso soup with tofu
Teriyaki Tempeh Japanese stir-fry with vegetables
General Tso's Chicken Chinese-American batter-fried seitan & vegetables
Ma Jiang Doufu Chinese sesame ginger tofu
Tom Kha Thai coconut soup with tofu & vegetables
Pad Thai fried rice noodles with tofu, sprouts, peanuts & lime
Pad Horapa Makua Thai stir-fry with eggplant, basil, tofu & cashews
Gói Cuôn Vietnamese fresh spring rolls with ginger peanut sauce
Pho Vietnamese noodle soup
Bánh Mì Vietnamese seitan sandwich
Bai Cha Cambodian fried rice with tofu, seitan & vegetables
Mirza Ghasemi Persian roasted eggplant
Gajar Masala Indian carrot salad with pineapple, dates & cashews
Aloo Raita Indian potatoes & cucumbers in yogurt
Poha Indian flattened rice with potatoes & peas
Gobi Tikka North Indian roasted cauliflower
Pakoras Indian vegetable fritters with apple tamarind chutney
Masoor Dal North Indian red lentils
Chole Bhature North Indian chickpeas with fried flatbread
Hyderabadi Biryani South Indian rice with vegetables & nuts
Dhokla Indian savory steamed chickpea cake
Masala Dosa South Indian crêpe with potato filling
Sambar South Indian vegetable & lentil stew
Coconut Chutney South Indian condiment
Paneer Makhani North Indian creamy tomato sauce with tofu paneer
Palak Paneer North Indian spinach with tofu paneer
Matar Paneer North Indian peas with tofu paneer
Navratan Korma North Indian vegetables, fruit & nuts in cream sauce
Vegetable Jalfrezi North Indian spiced mixed vegetables
Dal Makhani North Indian creamy black lentils & beans
Sindhi Bhindi Masala North Indian okra
Bengan Bhartha North Indian roasted eggplant
Chilli Paneer Indo-Chinese sweet & sour tofu
Vegetable Manchurian Indo-Chinese dumplings
Halva Indian semolina sweet
Saffron Mango Lassi Indian yogurt shake
Naan North Indian flatbread
Haldi Chawal North Indian golden rice with turmeric
Jeera Pulao North Indian rice with cumin seeds
Nariyal Chawal South Asian coconut rice
Do Chua Vietnamese pickled radish
AFRICA
Plasas & Fufu Gambian spinach peanut stew with mashed cassava
Dabo Firfir Ethiopian bread with Berbere tomato sauce
Koshary Egyptian pasta, lentils & rice with red sauce & fried onions
Tajine Moroccan vegetable stew
Mombasa Red Curry with tofu, sweet potato, pineapple & peanuts
Ful Medames North African spicy bean dip
Hummus North African & Middle Eastern blended chickpea spread
Buka Nigerian stew with soy chunks & mushrooms
Jollof Senegalese seasoned rice
EUROPE
Mâche aux Pommes field greens with apples & chickpea ginger parsley dressing
Borscht Russian beet soup
Blintzes Russian-Ukrainian crêpes
Gazpacho Spanish cold tomato & cucumber soup
Carrot Ginger Zucchini Soup classic & creamy
Roasted Root Vegetables with fresh rosemary & thyme
Rotkohl German stewed red cabbage
Kartoffelpuffer German potato pancakes with homemade applesauce
Semmelknödel Bavarian bread dumplings
Gemüseauflauf German vegetable casserole with zucchini & potatoes
Zwiebelkuchen German savory cake with onions & mushrooms
Beaner Schnitzel Austrian-style breaded bean cutlets
Käsespätzle Swiss-German noodles with leeks & cashew cheese sauce
Tofu Mushroom Stroganoff with onions & herbs
Quiche French tart with vegetable & tofu filling
Stamppot Dutch mashed potatoes with endives & vegan sausage
Risotto ai Funghi with sun-dried tomatoes & herbs
Lasagne with zucchini & mushrooms
Champignons farcis au Tempeh stuffed mushrooms with tomatoes, garlic & herbs
Töltött Paprika stuffed peppers with tomato rice & smoked tofu
Spinaci e Cannellini spinach & white beans with sun-dried tomatoes & pine nuts
Vegan Meat Pies with lentils & vegetables
Domatesli Bulgur Pilavi Turkish bulgur pilaf with tomatoes & tofu feta
Grah Balkan bean stew
Gibanica Balkan cheese pie
Bratäpfel baked apples stuffed with dates, figs & walnuts
Apfelstrudel Austrian-German apple pastry
Lebkuchen traditional German Christmas cookies
Tarte au Citron French lemon pie
Mandeltorte German-Swedish almond pie
Order a signed copy from me including stickers & bookmarks, e-book & worldwide shipping: €25
Order WORLD 2.0 (& my other cookbooks) from Ventil Verlag (Germany/Austria/EU)
My books are also available on Amazon (when in stock!) and at bookstores.

The Lotus and the Artichoke – Vegane Rezepte eines Weltreisenden
NEU überarbeitete, erweiterte WORLD 2.0 Ausgabe!
Ein Streifzug durch spannende kulinarische Welten mit über 100 köstlichen veganen Rezepten, inspiriert von meinen Reisen & Abenteuern in über 50 Ländern.
Freu dich auf aufregende Geschmacksrichtungen, legendäre Klassiker und wilde Fusionen. Begleite mich auf unvergesslichen Reisen durch Asien, Afrika, Europa & Amerika. Probiere dich durch Gerichte aus Indien, Thailand, Vietnam, Kambodscha, China und Japan. Genieße Spezialitäten aus Österreich, Deutschland, den Niederlanden, Italien, Spanien, Frankreich, Russland und dem Balkan und lass dich von Schlemmereien aus Ägypten, Marokko, dem Senegal, Gambia, Nigeria, Kenia, Äthiopien & Mexiko verführen.
240 Seiten: tolle Rezepte, Fotos, Texte & Tipps
100+ vegane Rezepte inspiriert von meinen Weltreisen in über 50 Ländern und über 30 Jahren Erfahrungen in der Küche
90+ Seiten bunte, fabelhafte Abbildungen von den leckeren Rezepte
Kunst: selbsterstellte Druckgrafik und Malerei
Einfache Beschreibungen wie man ausgefallene, schöne Gerichte vorbereitet und serviert
Perfekt für jede Küche, passt zu deiner Kochbuchsammlung
Ein tolles Geschenk für Freunde, Familie, Kollegen, Reisebegleiter und Partner
Ventil Verlag – Edition Kochen ohne Knochen
240 Seiten
Signiertes Kochbuch direkt von mir bestellen inkl. Stickers, Lesezeichen, E-book & Versand: €25
WORLD 2.0 (& meine anderen Kochbücher) vom Ventil Verlag bestellen (Germany/Austria/EU)
(Meine Bücher sind auch bei Amazon.de und in Buchhandlungen zum kaufen… wenn auf Lager!)
The Lotus and the Artichoke WORLD 2.0 (Deutsch) E-book
Vegane Rezepte eines Weltreisenden (100+ Rezepte)
(240 Seiten. PDF, 34 MB) €5*